About Us

Fair Work Centre is a privately operated organisation, and our professional workplace services operate to cater for the needs of hundreds of thousands of Employers and HR Managers in every industry across Australia who find it difficult to obtain easy and prompt access to expert advice and information, employment documentation, and specialist representation – all in one place. Fair Work Centre Members range from small micro businesses employing 1-2 employees, up to major national companies employing 5,000+ employees.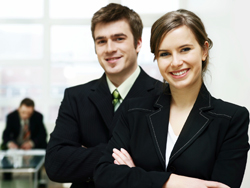 Running a business of any size can be difficult, even at the best of times, and our Membership Services are designed to make it easier for Employers and HR Managers to protect their business, comply with the Fair Work Act 2009 (Cth), and focus on other aspects of their business that generate income.
The team at Fair Work Centre consists of highly experienced workplace lawyers and industrial relations specialists to ensure that the advice, information and representation that you receive as part of your Membership is of the highest quality, giving you peace out mind that you are complying with the law and have adequate mechanisms in place to protect your business.
Fair Work Centre is not connected with the Fair Work Ombudsman or the Fair Work Commission. We are independently operated and are not associated with any government department, public authority, political party, or trade union. Given this, we do not take a political position in relation to any workplace issues, and focus purely on delivering high quality workplace relations services to Employers and HR Managers across Australia.
Why Us
FAIR WORK FACTS
DID YOU KNOW THAT UNDER THE NEW FAIR WORK LAWS:
In the year ending June 2015, the Fair Work Ombudsman recouped more than $22.3 million from employers for the benefit of 11,613 underpaid employees across Australia.


In the same financial year, the Fair Work Ombudsman prosecuted a number of employers resulting in penalties being imposed on employers of more than $2.3m.


There are more than 15,000 unfair dismissal / unlawful termination claims made by employees across Australia


The maximum penalty for contravening certain parts of the law is $6,600 for individuals and $33,000 for corporations,
These statistics alone demonstrate that not understanding the new Fair Work laws can put any business at risk, and this risk increases as the number of employees working in a business increases.

WHAT HELP DO EMPLOYERS GENERALLY NEED?
Our extensive experience in advising and assisting Australian business have led us to summarise what the majority of Employers and HR Managers across Australia are looking for with respect to assistance in the area of workplace issues:
Employment documents that can be customised and used to suit a business' needs
Specialist and prompt advice and assistance for tricky situations that arise at the workplace
Urgent telephone advice when pressing workplace matters arise
Representation in the unfortunate scenario that an Unfair Dismissal Claim or Underpayment of Wage Claim is made against a business
Regular updates so that they can keep on top of various changes in workplace law
Our Membership Pack is designed to provide you all of this at an affordable annual membership fee