ABOUT US
Fair Work Centre is a privately operated Centre that caters for the needs of Employers and HR Managers in every industry across Australia who need prompt expert workplace advice and employment contracts at affordable rates.  Our Members range from small micro businesses employing 1-2 employees, up to major national companies employing 5,000+ employees.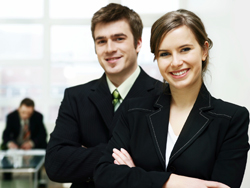 Our expert advisory services and employment contract documentation are designed to make it easier for Employers and HR Managers comply with the Fair Work Act 2009 (Cth) and to protect their business.
The team at Fair Work Centre consists of highly experienced workplace relations specialists to ensure that the advice you receive as part of your Membership is of the highest quality, giving you peace out mind that you have adequate mechanisms in place to protect your business.
Our Centre is not connected with any statutory authority, including the Ombudsman or the Commission.